Two news, coexisting in a Brave New World ... It's WWF's newsletter, dontcher know?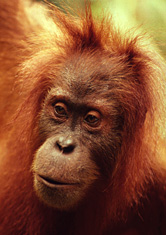 © Michel Terrettaz/WWF-Canon
Successes in Sumatra Bring Hope for Wildlife
WWF is celebrating a historic island-wide agreement to protect Sumatra's biodiversity. Saving Sumatra is critical, as it's the only place in the world where tigers, elephants, rhinos and orangutans co-exist. This landmark decision will restore critical ecosystems, protect high conservation value forests and guide "green" development on the island. There is now renewed hope in Sumatra, the world's sixth largest island.

Find out why.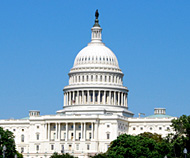 © Jill Hatzai/WWF-US
WWF Provides "Greenprint" for the Next Administration
This week, WWF released its "Greenprint" agenda--a non-partisan policy roadmap for the next administration to address global threats to environmental, social and political stability in four key areas: climate change, conservation of natural resources, food security and freshwater availability. The WWF Greenprint was provided to Senators John McCain (R-Ariz.) and Barack Obama (D-Ill.) and their campaign staffs. It outlines specific policy initiatives that would reduce threats to global peace and security by cutting greenhouse gas emissions and establishing preparedness measures for dealing with the impacts of climate change, ensuring plentiful food and clean water for people around the world, and retooling the U.S. government's Cold War-era foreign assistance program to ensure more sustainable use of the world's natural resources.

Read the WWF Greenprint.